In general, how men and women 'read' dating photos is different. Women tend to look more for clues about the other person and how they live their life. Men tend to look more at the person to see whether they are attracted to them.
It's important to most people to check out whether the person looks like someone you could spend time with and if there is consistency throughout the photos.
Knowing this, you can really up your dating game by using online dating photos which appeal to the people you are hoping to attract on your dating app.
Do choose photography locations and backdrops that are visually interesting and reflect who you are, the places you like to go or what you like to do. Do not do selfies in bathrooms!
Do make the effort to wear outfits that you might wear on a date. Think of a dating photo as doing a similar job to your Linked In profile photo. Do not wear your TV lounging clothes, even if they represent what you most like to do.
Do smile. Moody shots and David Beckham style brooding shots work for some people but what works best is an attractive smile. Including a few non-smiling photos can work but make sure you are smiling with your teeth somewhere in your set of photos.
Do include a group shot with friends. Make sure you stand out in this group photo and that you're not hidden at the back. You should use a photo where you are all smiling and look like you're having a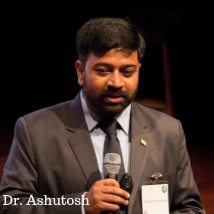 great time. Do not use a photo where you've photoshopped out your ex!
5 tips on how to take dating profile pictures for women
Do include both mid length and full length shots to show your body shape. It really doesn't matter what shape you are as we're all attracted to different things, but men will likely subconsciously notice the curve of your waist and hips, your outline, a hint of cleavage etc.
Do be brave and show off your body shape. Your outfits needn't be clingy but they should show some shape. Avoid very shapeless jumpers and huge cosy knits. A little cleavage is good but don't go crazy, statistics show that less is more when it comes to attractive dating photos.
Do make sure your photos are taken in softer, more flattering light. Statistics show that gently-lit images with fewer harsh shadows are more visually appealing to men.
Do or don't wear make up. What's most important in your photos is that you feel at your best and that you look like yourself when you go on your dates.
10 tips on how to take a great dating photo. Gender-neutral.
Though this post is gender specific many of the tips can be useful cross-gender and you may want to experiment with what works best for you on your own dating profile. Here are ten non gender specific dating photo tips…
Make sure the photos on your dating profile are consistent and that you look like the same person in each shot
Use the best quality photos you can and if possible, invest in professional photos. Quality photos stand out – they are bright and visually appealing.
Include close up or mid length shots where you can see your face. Don't wear sunglasses or a hat that covers too much of your face. A far away shot is fine (not too far away!) if you're doing an activity but just include one as a 'conversation-starter' picture and put it towards the end of your set of photos.
This goes for group shots too. One photo showing you with your friends or family is great. Do make sure you're easy to spot in the photo and that everyone looks like they're having fun.
And it also goes for children/ pets/ your car/ meals you've cooked! Remember that someone is dating you, so if it's important to you to include your children/ pets etc aim to have one lovely one (ideally with you in it too) and put it towards the end of your set of photos.
Try to avoid crazy/ silly/ drunken photos, especially if you are looking for a long term relationship. People do want to see that you are fun but these types of photos may not always show you in the best light on dating websites, however fun you think you look.
If there's something you physically don't like about yourself be brave and don't hide it away in your dating photos. It sounds counter intuitive but when you meet up with your date they will likely see whatever it is that you may be conscious of. Chances are that in reality whatever seems a big noticeable thing to you is really not that noticeable to someone else, and if it does bother them then you won't want to be dating them anyway. I have taken dating photos for a handful of lovely clients who haven't liked their smile but it's so important to include a friendly smiling shot. Enlist a photographer you can trust (whether a friend or a professional dating photographer) to get a great smiling shot that you're happy to use, it's unlikely you'll be able to keep your smile hidden forever!